Intended for Healthcare Professionals outside the United States
The Science of advanced dry AMD or Geographic Atrophy

Understanding the complement system
In this section we provide an overview of the complement system. The below graphic and video summarize the consequences of complement overactivation in Geographic Atrophy.
Learn more about the complement system
The following series of videos provides a more comprehensive overview of the complement system and its role in age-related macular degeneration.
Clinical trials
Click on the links below to learn more about our ongoing clinical trials in Geographic Atrophy.
Register for downloading educational information on Geographic Atrophy
We've prepared a downloadable PDF for educational purposes including facts and figures about Geographic Atrophy as a disease. The PDF presentation informs about the pathogenesis, disease progression and the disease impact of Geographic Atrophy. Use the form below to receive a copy of your version of the educational material.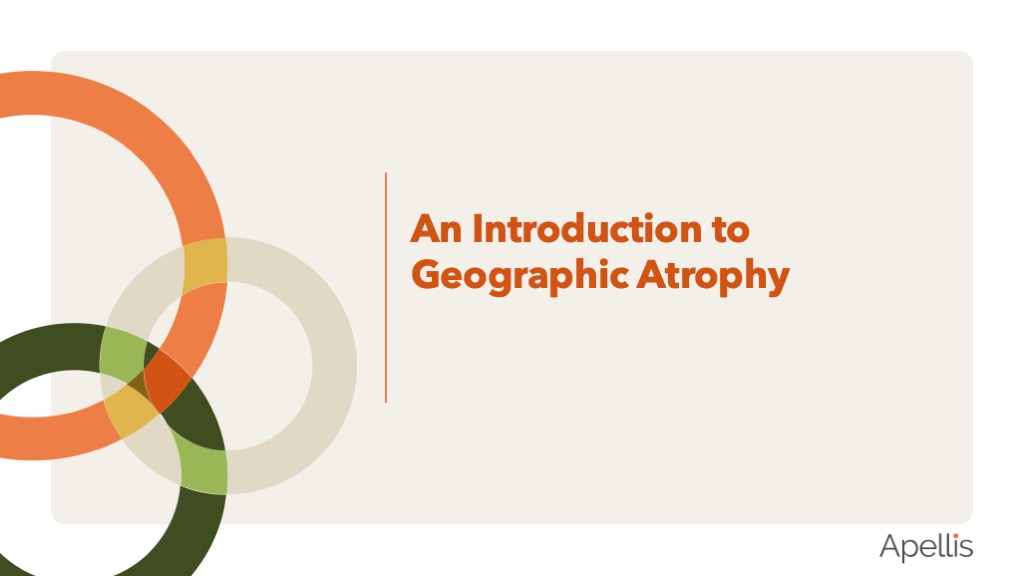 References:
Ricklin D, et al. Immunol Rev. 2016;274(1):33-58.
Mastellos DC, et al. Trends Immunol. 2017;38(6):383-394.
Katschke KJ Jr, et al. Sci Rep. 2018;8(1):13055.
Heesterbeek TJ, et al. Invest Ophthalmol Vis Sci. 2020;61(3):18.
Seddon JM, et al. Nat Genet. 2013;45:1366-1370.
Yates JRW, et al. N Engl J Med. 2007;357(6):553-561.
Smailhodzic D, et al. Ophthalmology. 2012;119(2):339-346.
Merle NS, et al. Front Immunol. 2015;6:262.
EU-GA-2100003